Our Team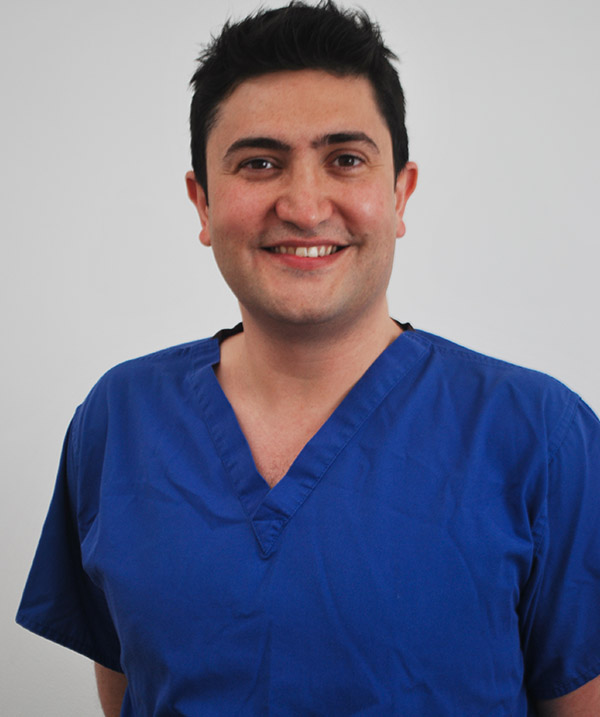 Dr Ramin Hassani
DDS, PG Dip, MSc, MFDS RCS England
Dr Hassani is the principal dentist at Norfolk Square Dental Practice.
"He is enthusiastic and very highly qualified. He has some wonderful ideas to take this old-established practice to where it should be in the 21st century." – Dr James Farrington
Qualifications:

Masters of Science in Conservative dentistry from the Eastman dental institute at the University College London – 2009
Postgraduate Diploma in Clinical Dental Sciences from the Eastman dental institute at the University College London – 2008.
Membership of the Faculty of Dental surgery of the Royal College of Surgeons of England – 2009
Doctorate of Dental Surgery Tehran Iran – 2004
He is experienced working both in NHS hospitals and private clinics . His knowledge and experience in restorative dentistry and oral surgery make him best placed to provide high quality dental implants.
You can look forward to receiving a pain free and relaxed dentistry. He encourages his patients to discuss their concerns and most importantly, he listens!
"We are lucky to have our loyal patients at Norfolk Square Dental Practice. My main priority will be to maintain the continuity of care that all our patients have come to expect." – Dr Ramin Hassani
Dr Michelle Gavagan
BDS, PG Dip, MJDF RCS England
Michelle is a highly skilled clinician, who over time has demonstrated her ability to deliver high quality dentistry care.
Her wealth of experience comes from working in private practice settings as well as NHS hospital environments, where she works as a Special Care Dentist providing treatment under IV sedation and IN/IV sedation and NHS community service.
She graduated from King's College London in 2009 and achieved a Diploma of Membership of the Joint Dental Faculties at The Royal College of Surgeons of England (MJDF RCS Eng) in 2013.
She also holds a post Graduate Diploma in Conscious Sedation at Guy's Hospital. Along with working at Kings College London she has begun practising here at Norfolk Square Dental Practice. She has quickly become very popular with all of her patients. Her caring nature has become apparent as she continues to build her patient base and receive amazing feedback.
" I believe everyone deserves a high quality dental care, I would like to continue to provide sedation as a service as I am aware of the benefits this has for patient care" – Dr Michelle Gavagan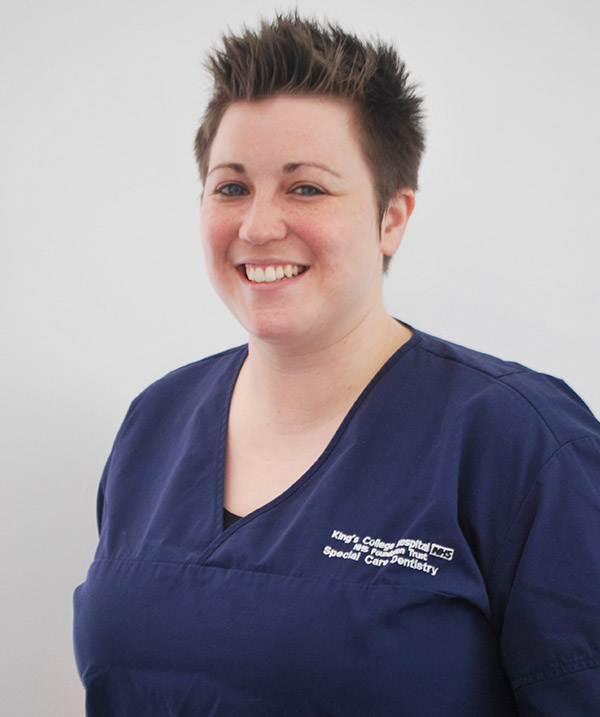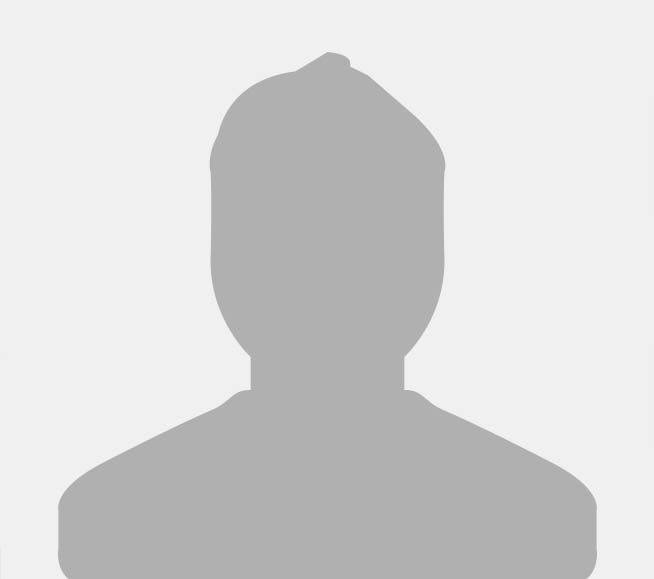 Dr Laura Beresford Pratt
BDS, PG Dip, MFDS RCS Edinburgh
Laura's calm and caring manner helps her patients to feel comfortable and relaxed during their dental treatments.
Laura left Royal Sussex County Hospital where she worked in the Maxillofacial and Oral Surgery Department to join Norfolk Square Dental Practice.
She graduated from the University of Sheffield and has completed a Post-graduate Diploma in Primary Dental Care with distinction from the University of Kent.
She recently achieved her Membership of the Faculty of Dental Surgery at the Royal College of Surgeons in Edinburgh (MFDS RCS Ed).
Prior to working in the hospital, Laura was working in NHS and private practices. She is great with children!
"I like to discuss different dental treatment options with my patients – if we understand why some dental problems happen, we are more likely to prevent them." – Dr Laura Beresford Pratt

Courtney Rouse
Dental Hygienist & Dental Therapist
GDC:252164
Courtney qualified in Dental Hygiene and Dental Therapy from the prestigious King's College Hospital, London.
She excelled in delivering non-surgical periodontal treatment and won the annual award for hygiene clinical skills.
She prides herself on keeping up to date on the latest techniques available for treating periodontal disease, and is always looking for new products to help her patients keep their teeth and gums healthy. She has a particular passion for the management of complex periodontal cases, and helping nervous patients.
She is thoughtful, caring and understanding and aims to ensure that every hygiene appointment is a comfortable and stress free experience. She strives to always provide a high standard of care, and by liaising with the dentists ensures that each patient receives the best possible treatment. She is also passionate about promoting dental health and wellbeing, and wholeheartedly embraces the philosophy that prevention is better than the cure.
Outside of work, Courtney is learning how to sail and enjoys sailing along the coast of Brighton when it isn't stormy and blowing a gale!
Alexandra Rowland
Dental Nurse & Receptionist
GDC:249014
Alex is a confident, motivated and committed member of our team.
In addition to a Diploma in Dental Nursing , she has completed a Dental Nurse Course in Conscious Sedation for Dentistry (SAAD), along with Basic and Immediate Life Support.
Alex has experience of working with Invisalign and dental implants. She has a vast range of knowledge with CQC protocols and infection control.
Alex has a good understanding of working with nervous and anxious patients of all ages.
Out side of work Alex is mother to a beautiful girl called Delilah. She enjoys music and spending time with her friends and family.
Letty Monsell
Dental Nurse Trainee & Receptionist
After years of experience in customer service, Letty joined Norfolk Square Dental Practice. Letty enjoys all aspects of dentistry but she especially enjoys building relationships with patients. She is a friendly and enthusiastic member of the team.
Outside of work Letty enjoys spending time with friends, exercising and going to music festivals.